How do you win attention as a bold newcomer among giants?
What's wrong with this sentence: "I'm going to treat myself by consuming endlessly mind-numbing content"? Yes, you're right – that's far from treating yourself! Why would you use your free time to dull your brain with shallow streaming series?
Ammodo Docs takes a different approach by challenging and tickling your brain. The new platform shows short, inspiring documentaries about art and science. With a mission to cultivate cultural advancement, Ammodo Docs brings together filmmakers with pioneering scientists and artists. By placing the perspective of these creators at the forefront, Ammodo Docs encourages you to dig deeper into the world around you and explore new insights.
Going against the 'fast fashion trend' of content
In an age of fast past content, Ammodo Docs differentiates itself by creating documentaries that tell deep stories, explore bold ideas and invite viewers into sustained reflection.
We captured the essence of Ammodo Docs in the payoff: 'Forward-thinking Films.' This term serves as a guiding principle for communication strategy and branding, allowing Ammodo Docs to build upon it in the years to come. It symbolizes resistance against the fast-fashion trend in the film industry and emphasizes that Ammodo Docs believes in high-quality documentaries that remain relevant over a longer period of time.
A brand with the ability to surpass its content
For an up-and-coming brand like Ammodo Docs, creating a strong positioning and a solid brand is crucial. Simply promoting documentaries isn't a sustainable approach; rather, it's about building an engaged audience. That's why we've developed a strategy that goes beyond just promoting films in the short term. The strategy is focused on inspiring people and highlighting the power of authentic stories, allowing Ammodo Docs to stand out in the world of streaming services.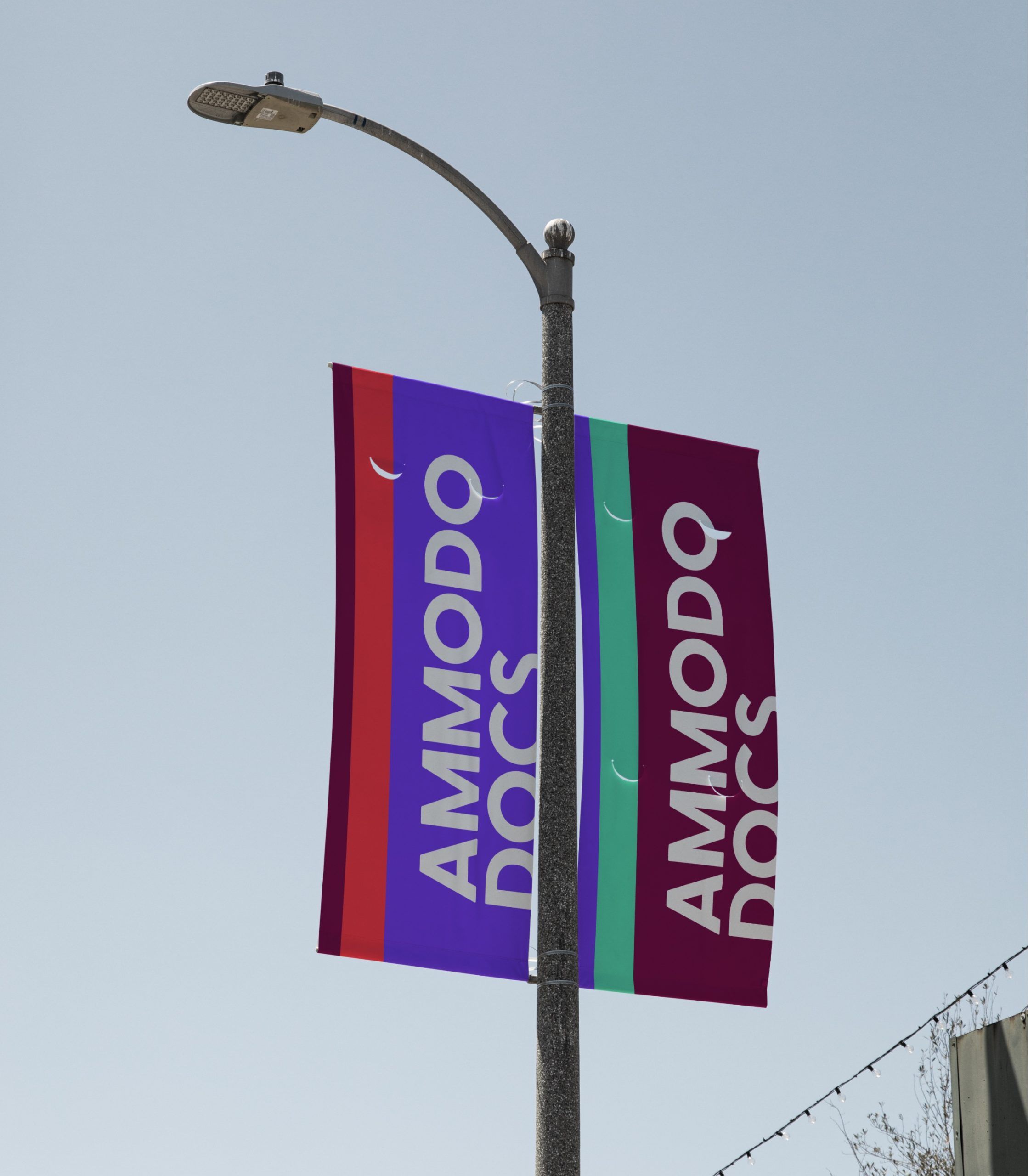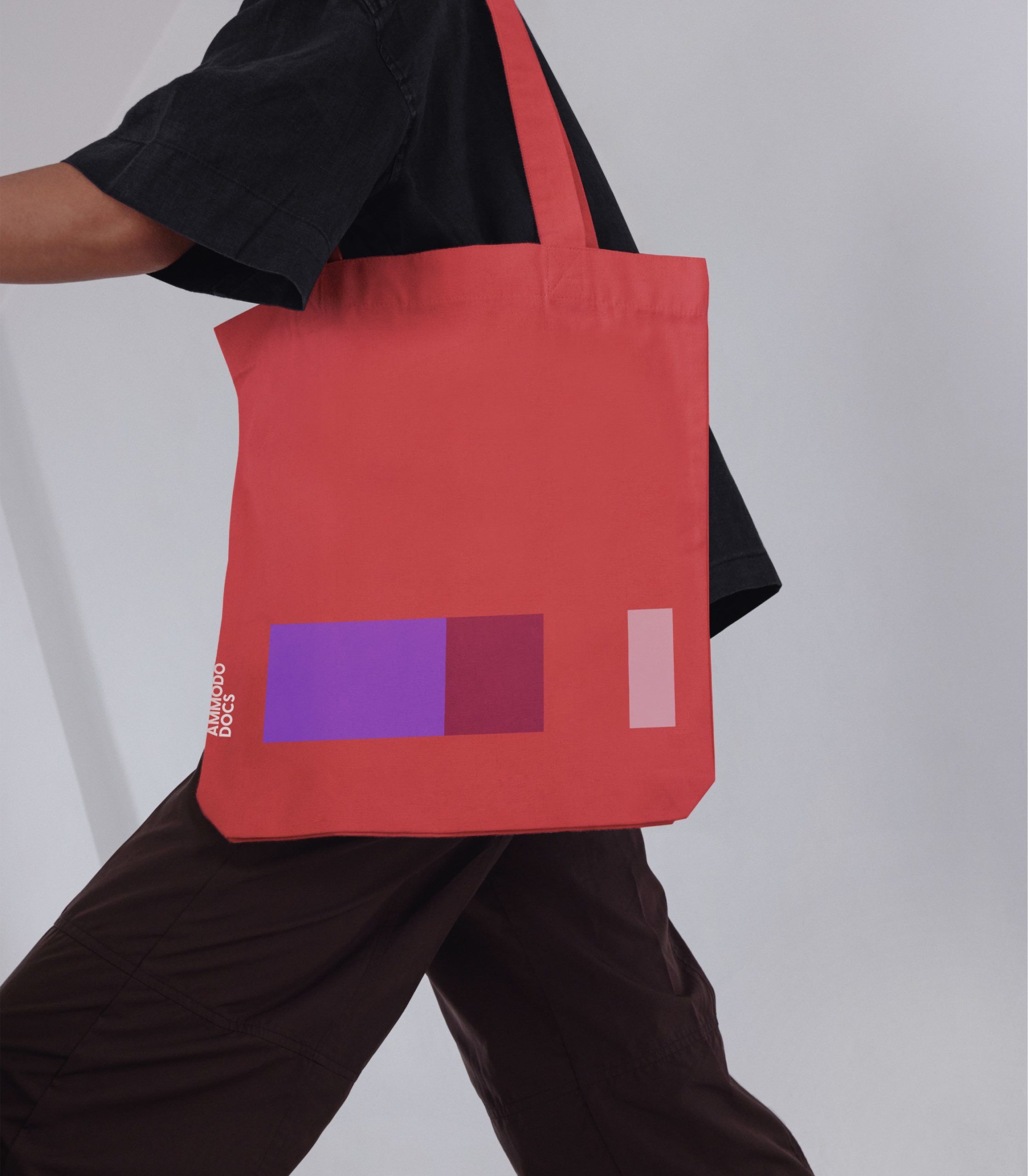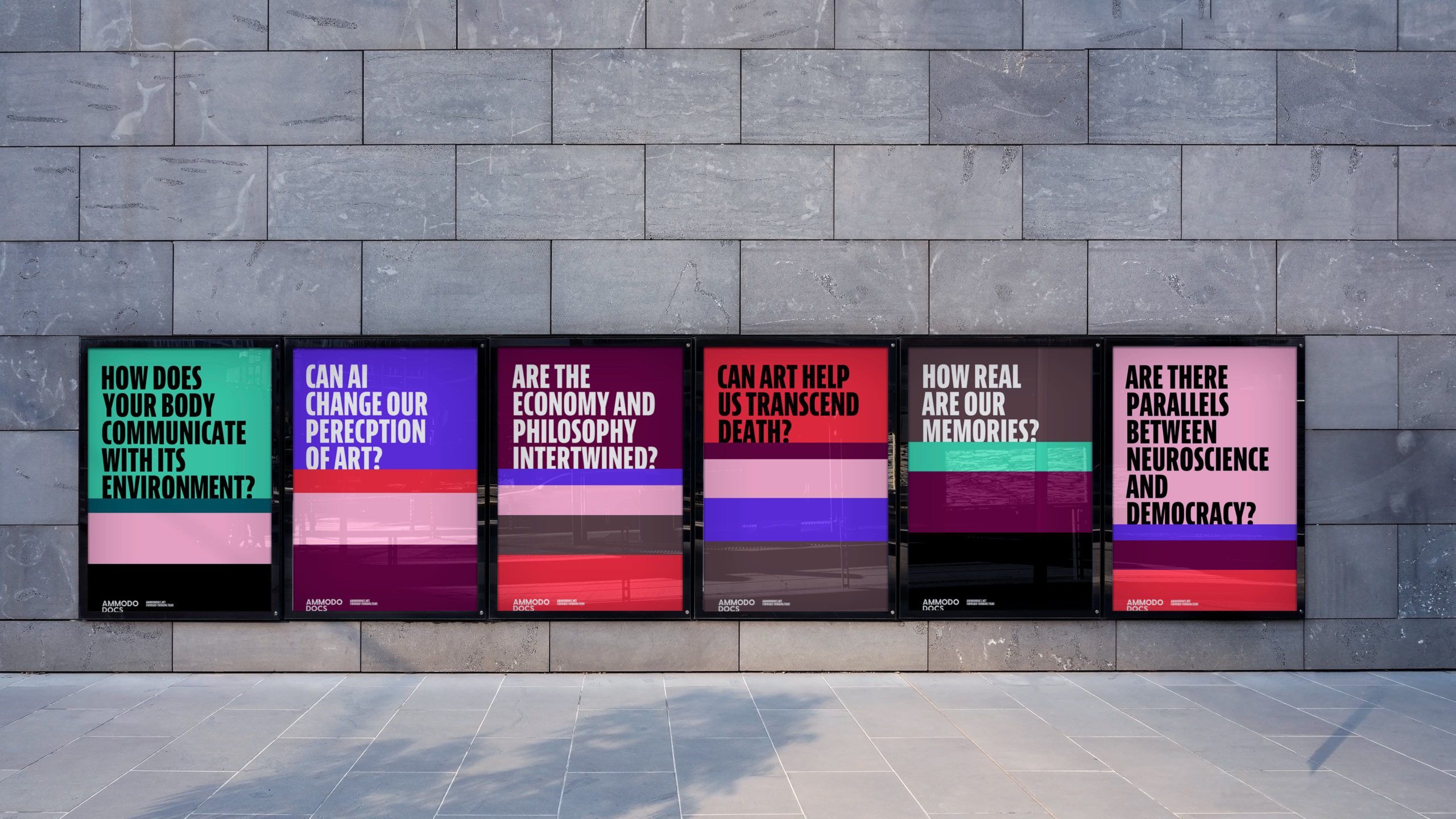 Questions that make you think
In addition to the visual style, communication plays a significant role in creating a recognizable brand. We have strategically incorporated copy by emphasis on stimulating questions that resonate with the themes explored in the documentaries. The way of how we use copy is referred to as 'Questions that make you think'.
These questions serve as the strategy of our communication approach and contribute to engaging the audience in a meaningful way. By actively challenging viewers to contemplate, the documentaries not only provide an engaging viewing experience but also serve as a source of inspiration for prolonged reflection and discussion.
Our approach to storytelling attracts a curious audience interested in 'Forward-thinking Films'. In the upcoming years, the platform will expand further by releasing seven inspiring new documentaries each year as part of a new season.
Watch the documentaries for free on Ammodo Docs.
In progress