A distinct brand identity for a pioneer in sustainable flying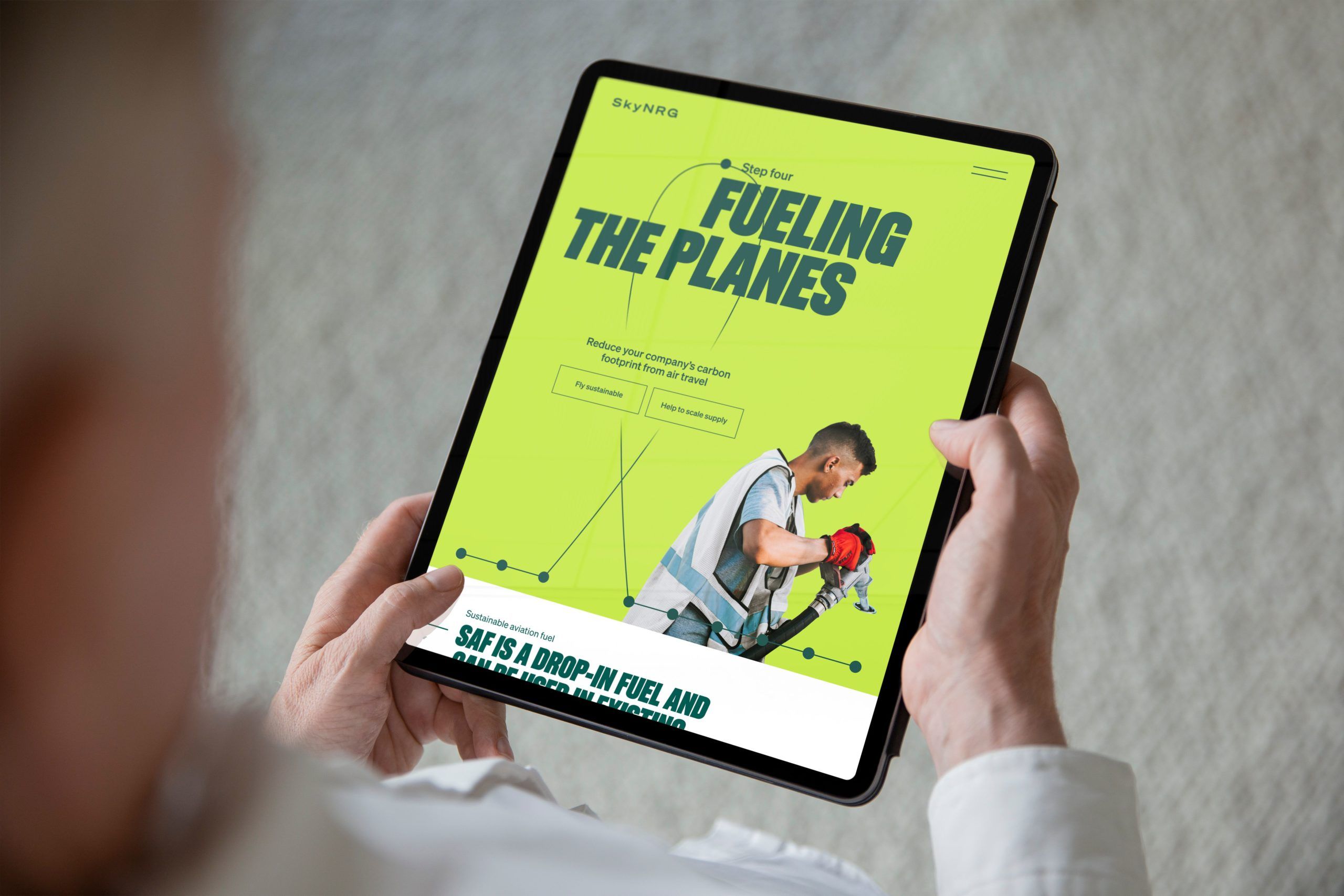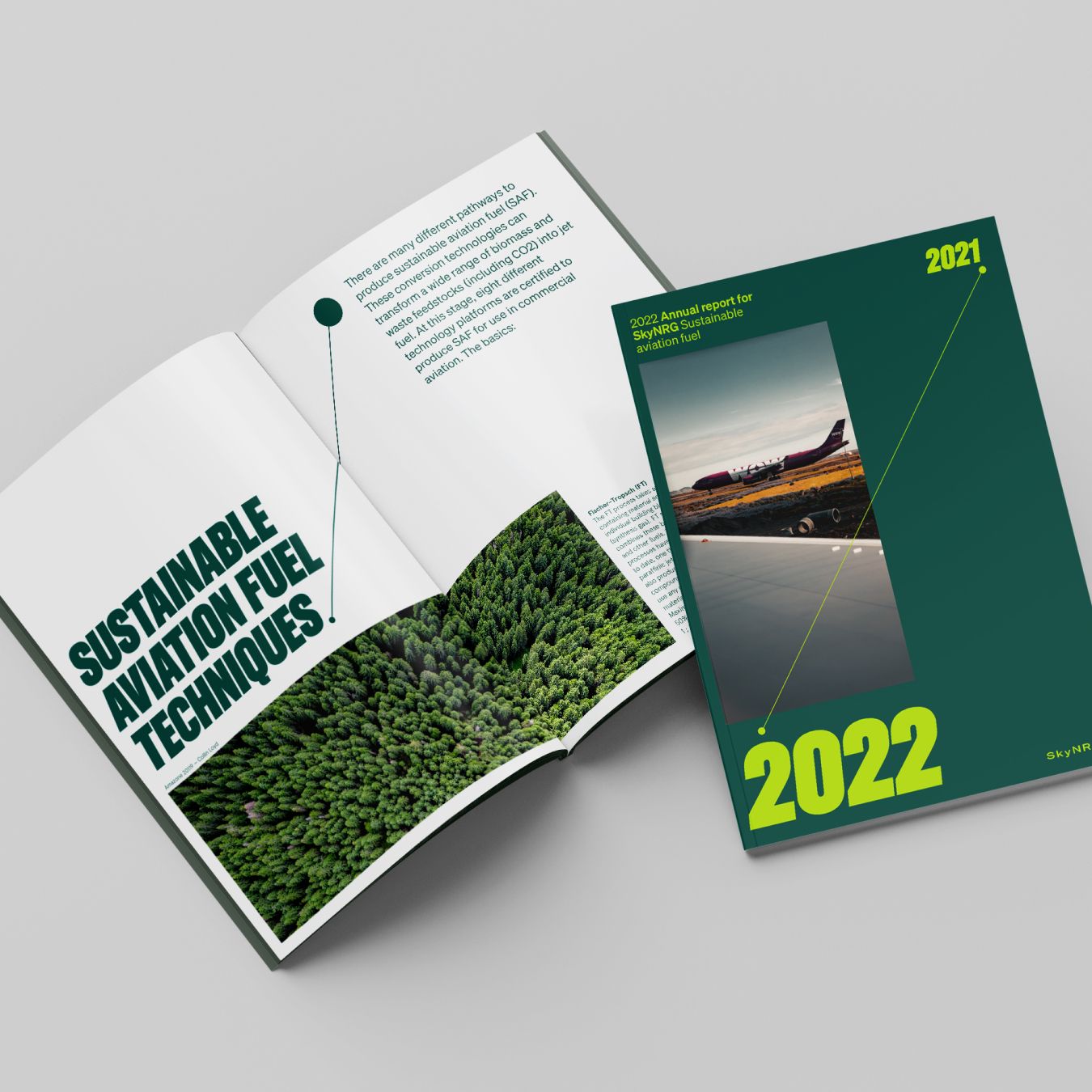 SkyNRG encourages the market to fly more sustainably
SkyNRG is a pioneer in the field of more sustainable flying. And yes, what you probably think now, we thought too. We'd better not fly at all. Or fly electric. Or on hydrogen. But making a real impact sometimes also means choosing the realistic solution that can be implemented immediately.
By offering more sustainable fuel, SkyNRG aims to reduce CO2 emissions by 80%. This can be achieved by producing fuel from waste oil of biological origin, agricultural residues or non-fossil CO2.
SkyNRG brings together the supply and demand of this sustainable kerosene. In fact, SkyNRG is now the market leader in a market that is still developing. You could call it a blue ocean strategy.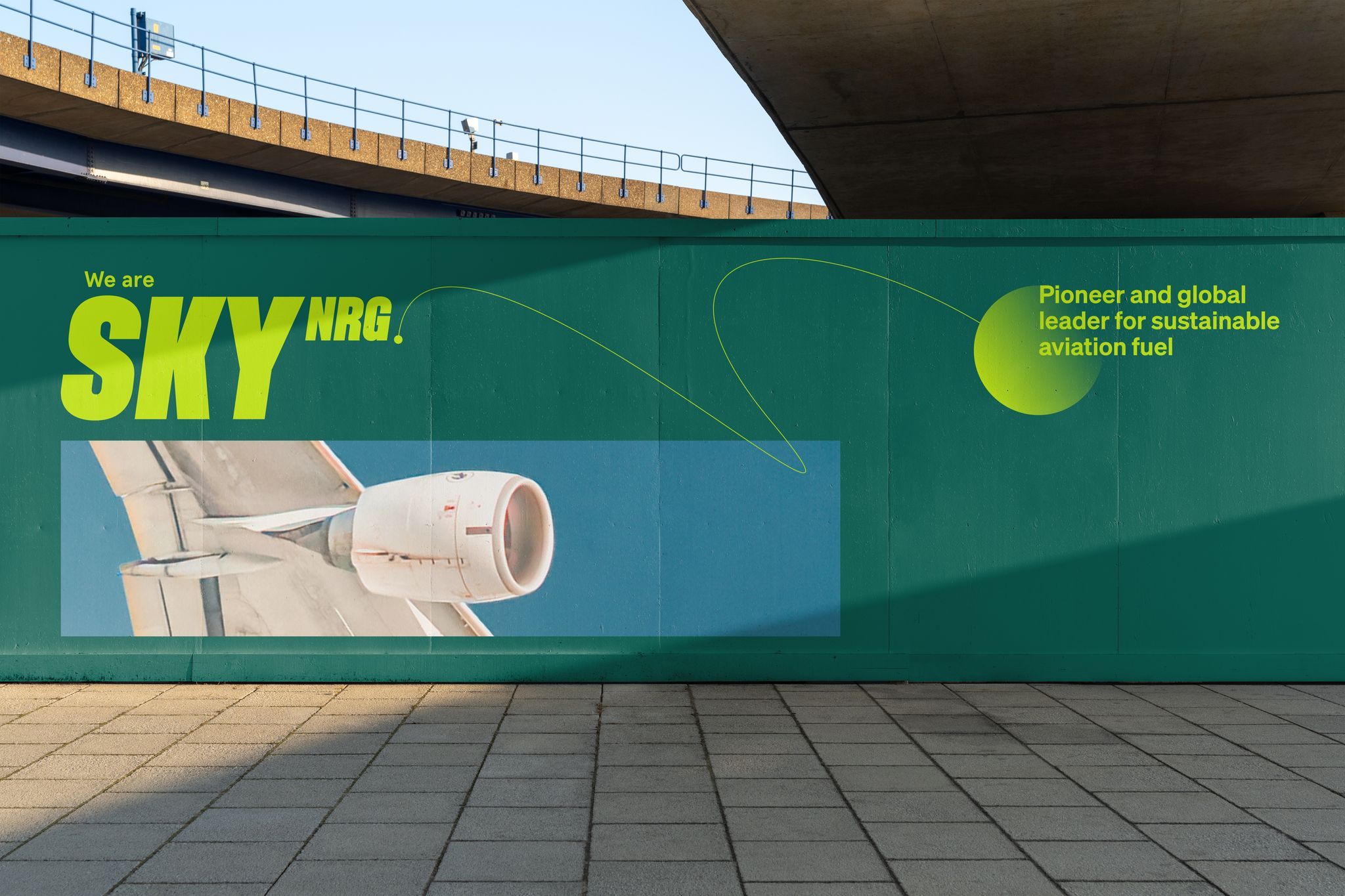 Communicate complex matter clearly
As befits a scale-up, SkyNRG has quickly responded to opportunities. This approach has enabled SkyNRG to grow rapidly. But it has also caused the company's true identity to become diffuse. So the priorities could be communicated more clearly on the website and in pitch decks. And to make the technical material accessible to a wider audience.
SkyNRG needed a brand identity that was bold enough to stand out, but businesslike enough to be taken seriously.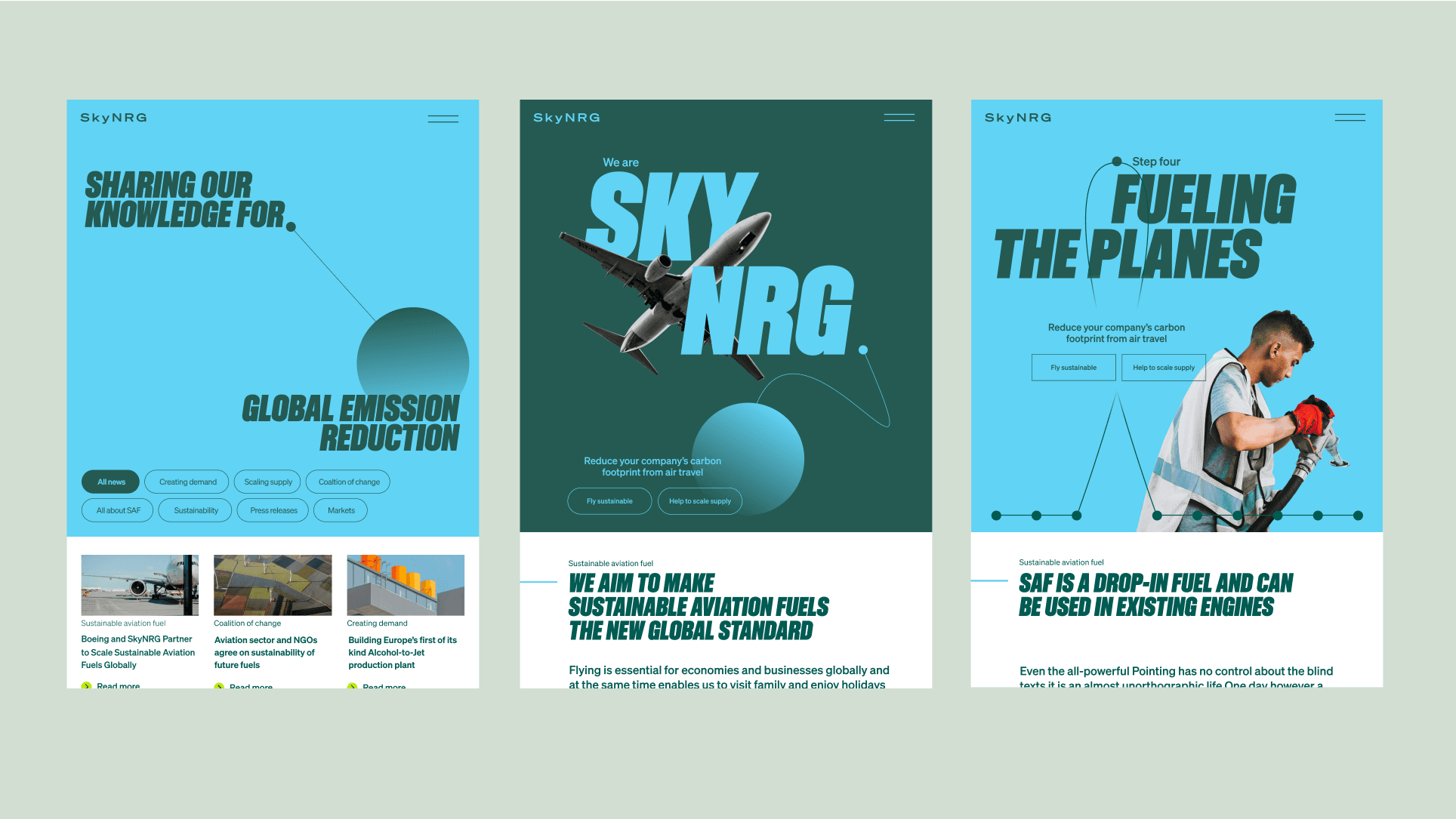 A brand identity that determines its own course
SkyNRG wants real change and wants to lead the market. As a brand, it is therefore important to position yourself outside the norm. And therefore away from your competitors. We suggested going for an outstanding visual identity. We developed an identity with a pronounced font, bright colors and a playful interplay of lines. But also a style that feels spacious, by using large photos and lots of white space. So the clear content is central. Cool that SkyNRG took the plunge and dared to follow that strategy. And now we know, even the sky has no limit.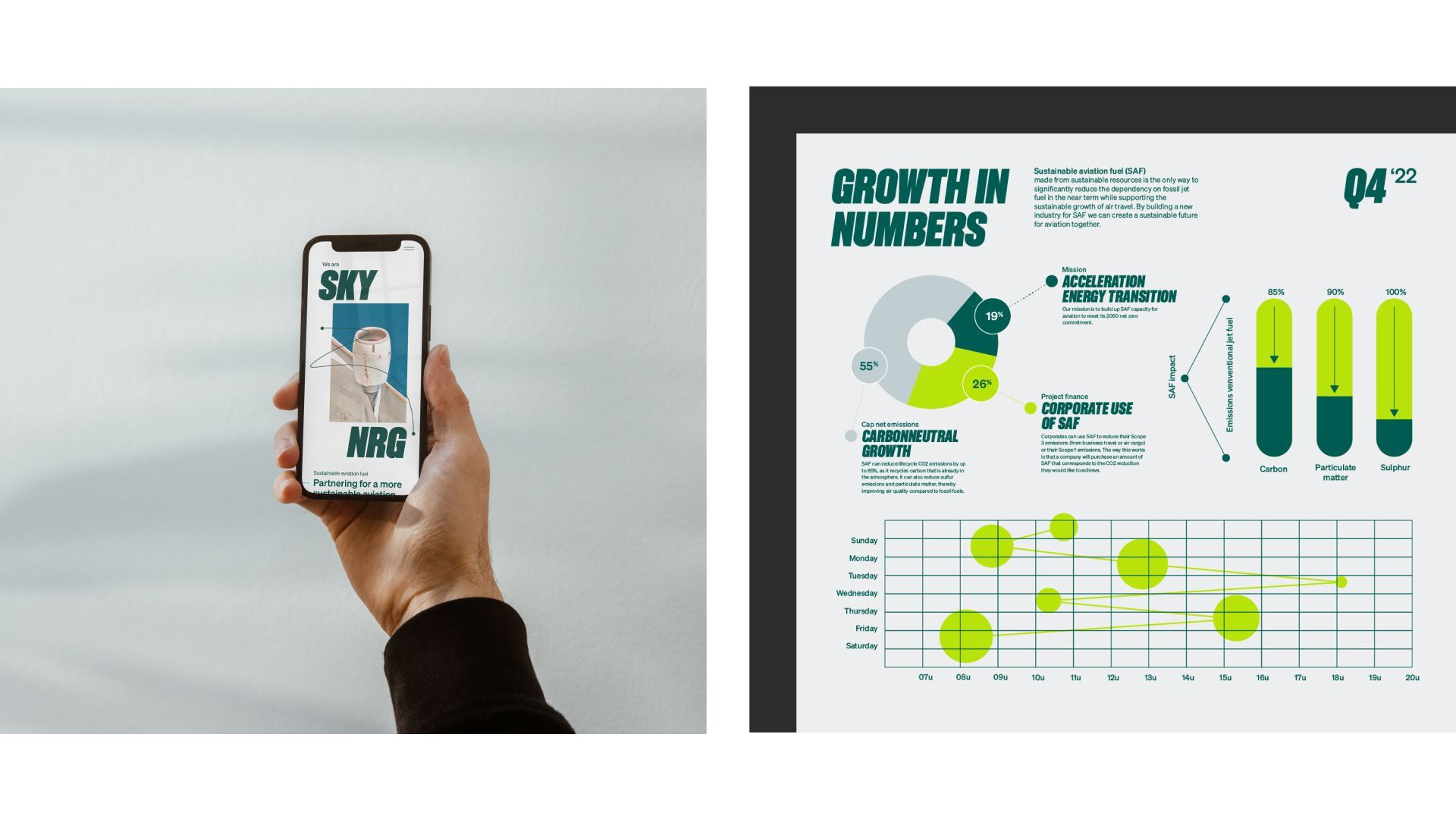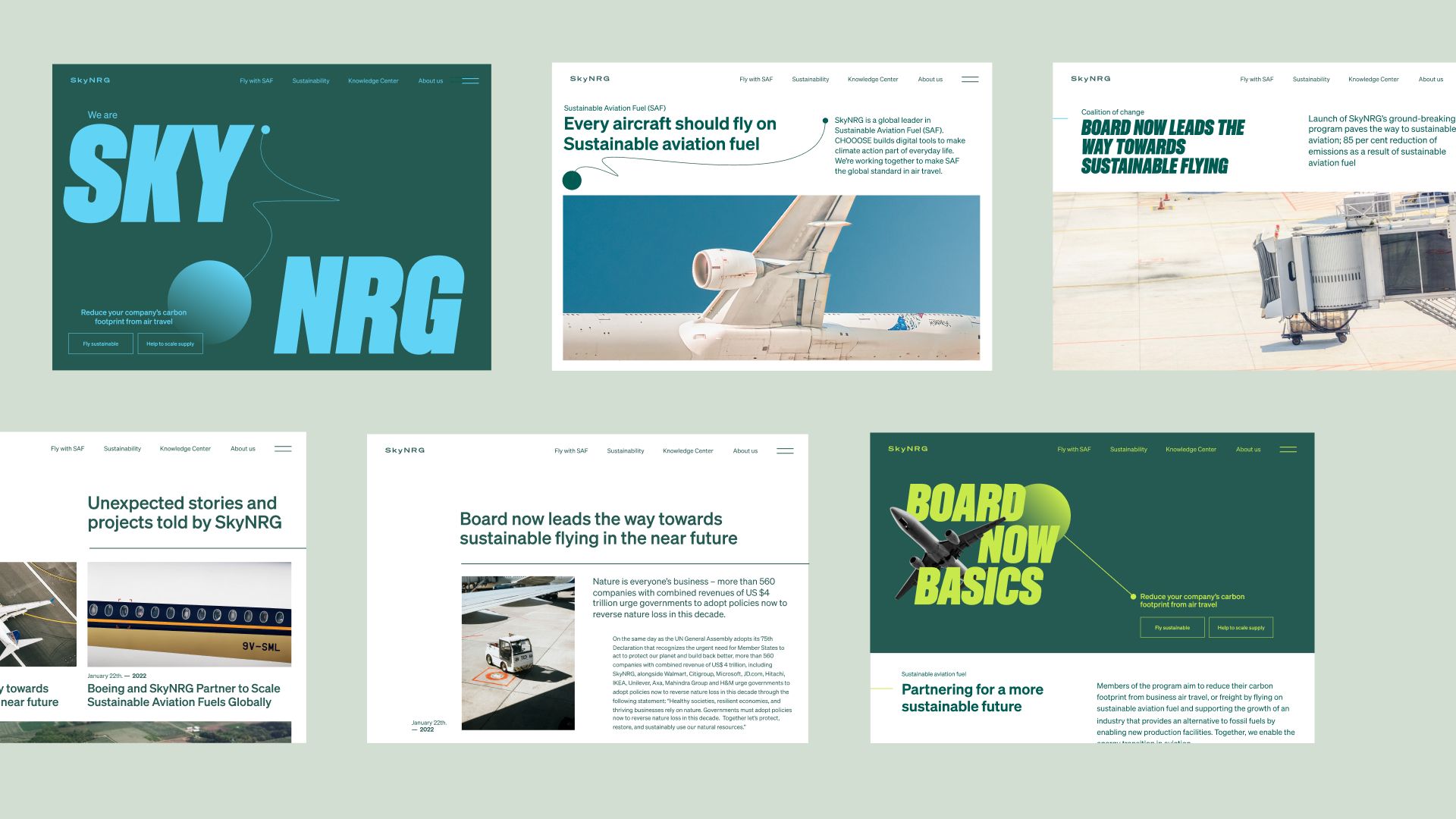 At GRRR we work with our B2B partners on outstanding branding. So that they can increase their business success and make more impact. Why do we think attention to strategic branding is so important? Because we see the same conclusion time and time again in scientific studies: business customers are well ehh… people too. And so emotional considerations are more leading when purchasing your product or service than you would suspect in B2B. We do think we are very rational beings who make informed decisions, but the naked truth is that as humans we choose convenience: what is readily available?
B2B brands that are really growing fast are responding to this accessibility. Both physically: is the brand easy to find and available? But also: is your brand mentally available? In other words: does your potential customer have a good feeling about it? At GRRR we know how to grow it.
More insights about how branding can grow your business success? You can read it in our blog.