A smooth user experience for everyone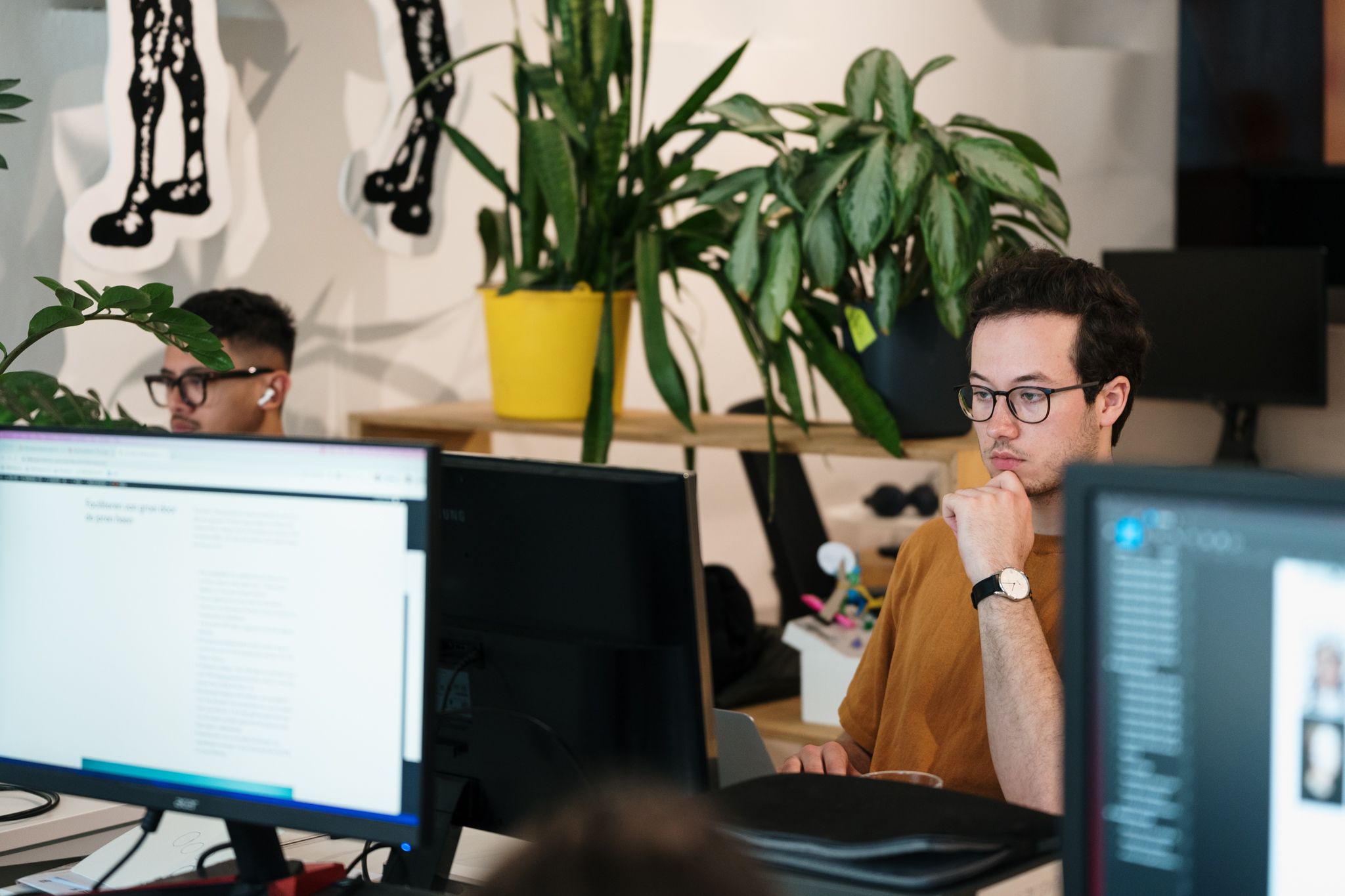 You may have heard that in 2025 the European Accessibility Act will take effect. To make your website future-proof, it is therefore important to take this into account. And moreover: 25% of people have some form of disability. Apart from the fact that we think it should be possible for everyone to use the web in an equal way, it is also smart for business not to exclude people from your mission. Accessibility therefore has a strong place in our approach to projects.
Developer Michèle wrote a super clear article 'This is how you make your website accessible to everyone in 5 steps.', if you are looking for practical tips.
Smooth user experience despite disabilities
How do you offer as many different people as possible a smooth user experience on your website or app? An example: buttons that appear when you navigate with a keyboard that allow you to bypass large blocks of content. This way you don't get the main menu read out by your speech computer every time you go from page to page.
In addition to using these kinds of best practices, we have a lot of knowledge of web standards. By adhering to this and writing error-free HTML, we ensure that our websites are optimal for auxiliary software (such as screen readers). And you help people with a visual or physical disability to find information on your site more easily and quickly. As a bonus, this also makes the site easier to find for search engines such as Google.
Ensuring that everyone can participate digitally also means that we ensure that our websites are just as beautiful an experience on a 3rd hand ramshackle PC as on the latest MacBook Pro.
Independent thumbs up
It was a nice boost for us that our inclusivity efforts were also recognized by external experts. An independent bureau, Swink, carried out an audit for the government website WaarZitWatIn. Now we are 100% sure that the site can be used by everyone and therefore meets all guidelines.
Further developments
We feel the subject inclusive tech is really interesting and will keep developing ourselves in it. Our ultimate goal is that a website is not only functionally accessible for someone with a disability, but that for example a blind person will also experience the site as we intend them to. That is not that easy yet. Because how would you cope with a video or a map for example? Voor the Municipality of Amsterdam we are working on a renewed version of the 'Schoolwijzer' and we are inspecting the possibilities within this project.
Amongst other things we are researching whether it is possible to translate the information in a visual graph to a short message in words, so the screen reader will tell that. We will keep you posted and love to share our knowledge so far!