Working together on impact: a checklist for smooth collaboration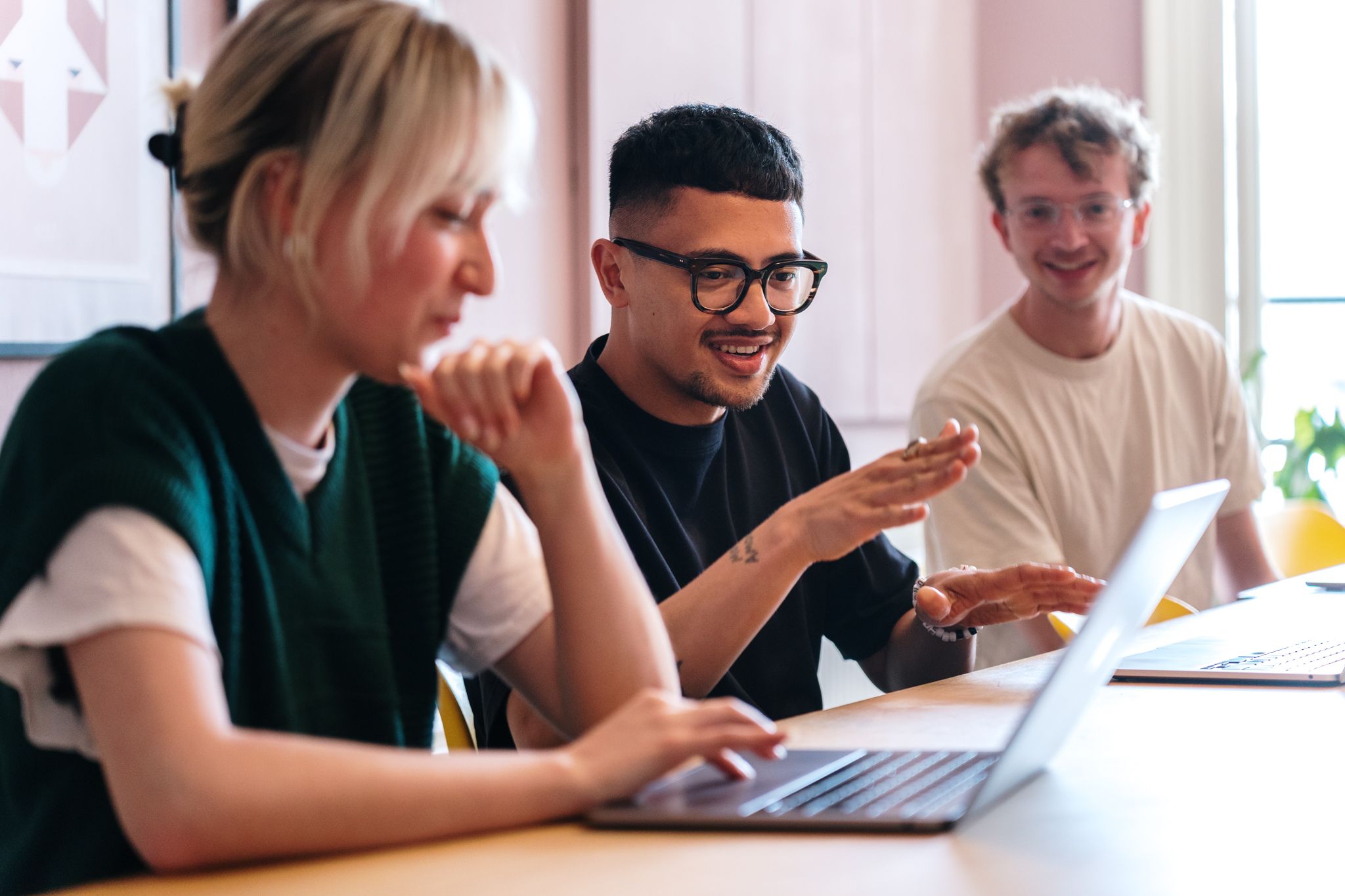 The perfect solution for your target group. We will work on that together. You have the knowledge about the organization, your product and stakeholders. And we know how to firmly connect different target groups to your brand. Let's combine that knowledge.
But how do we ensure that we get the most out of the collaboration, without wasting time? What do you not have to worry about, and where do we really need your input? Here you will find a useful checklist.
What not to worry about?
Let's start with what you can expect from us:
You have a strategic partner in us: we use our experience, expertise and fresh perspective to find the best solution for your need or problem. So that you can achieve your goals or growth ambitions. That means that if you knock on our door, you don't have to know what the solution is yet. You know where you want to go with the organization, and what problems you are facing now to get there.
Inclusivity and ethics are already embedded in our solutions. Both in strategy, as well as in design and tech. Our solutions therefore meet GDPR and WCAG requirements.
We're in it for the long run. We take the time to really get to know you. And because we look far ahead, we find sustainable solutions that last for many years.
Together we agree on the end result, and we will continue until we have achieved that.
We take work off your hands, through smart technical solutions that simplify the work for your organization.
We are open, involved and creative. We build good relationships with our satisfied customers. As a result, we have many long-term collaborations, such as with The Ocean Cleanup, the Municipality of Amsterdam and the Stedelijk Museum.
What is good to keep in mind?
Realize that building a partnership takes time. We want to build a relationship in which we get to know your organization, problem and customers really well, so that we can come up with the most suitable solutions. In the beginning that is quite intensive, later we regularly schedule check-ins. In the project proposal we make an estimate of how much time we need from you.
We also make that investment in time, of course, and it always pays off. For example, we developed a bonds platform for Fastned that saves them no less than 25% on the support department.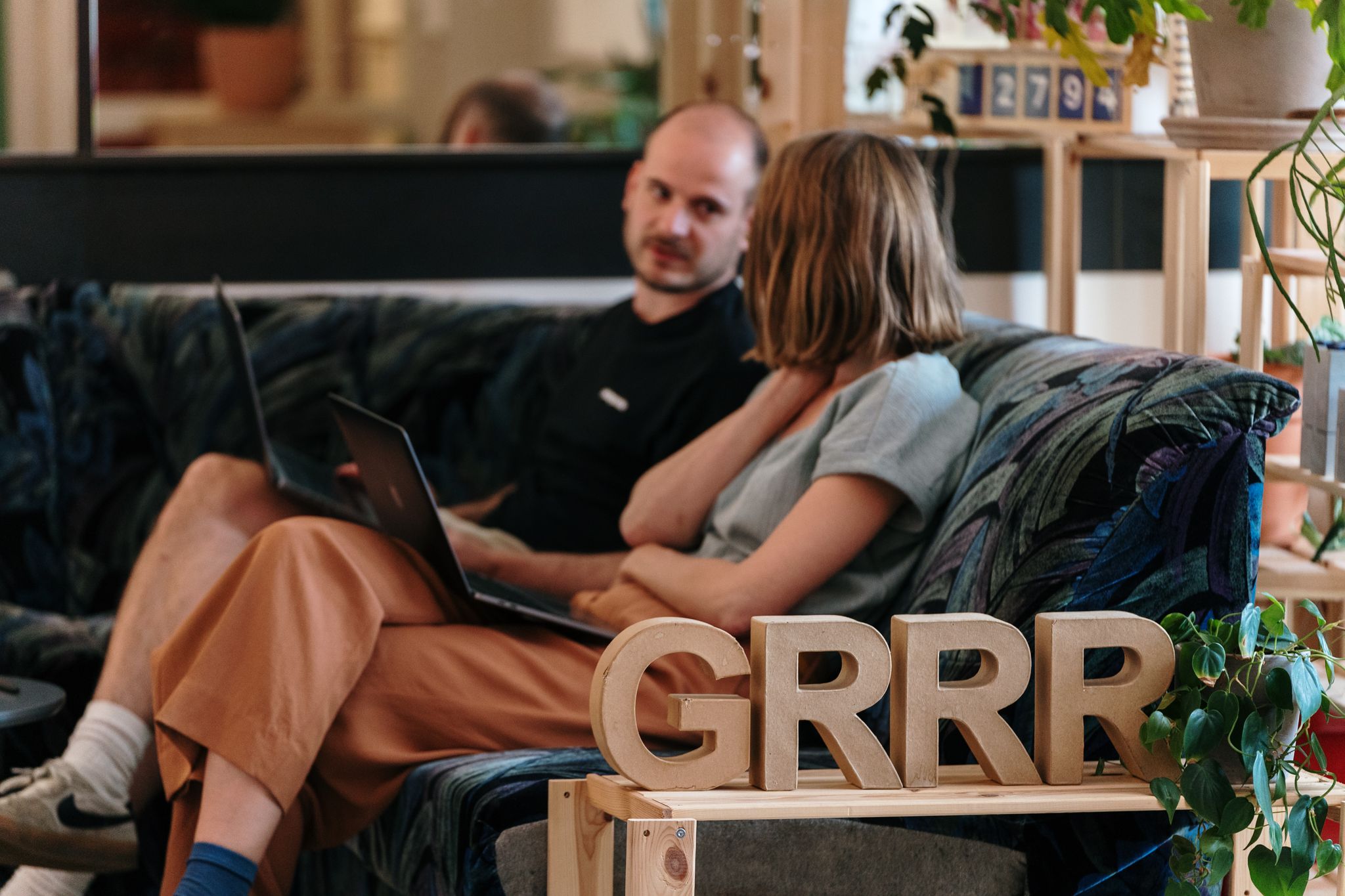 What information helps us?
We love information. So share with us more than you might have thought at first: like your history and dreams for the future, measurable goals, work of others you envy, pets and favorite snacks…. Everything that allows us to really get to know your organization. We'd rather be swamped than guess.
We are not an agency that promises mountains of gold in order to win the pitch. We come up with solutions that are realistic within your budget. So it's nice if the budget is clear, this way we prevent disappointments from both sides.
What are your deadlines and what are your target dates? Because you tell us which deadlines are fixed, we know when we have to go all out to meet them. But it also gives us leeway – if needed – to make the deliverables even better.
How do you actually give feedback?
Collect & filter. In your organization there are probably more people than just you who want to take a look at the proposals we make. But it is helpful if you would speak with one voice. Make it easy on yourself and make sure that you have the mandate to make decisions with a small team. Collect the feedback from your team, write it down and filter it: where do the reactions contradict each other and which reactions are really important for your problem?
You are human, so you have an opinion. But when viewing the presentations, try to look through the eyes of the company and your customer. This way we avoid personal opinions such as: "I don't like blue".
But I really don't like blue! Okay, okay. If this is an important point for you, it would be helpful if you could substantiate for us why you think blue is not appropriate in this context. This way we can find a solution based on arguments instead of personal preferences.
We want to hear what you think, and take all feedback seriously and go along with it as much as possible. We may not always adopt this feedback 1:1. We make decisions based on our experience, your goals and any practical limitations. Always with the best result in mind.
Celebrate good times!
Cheers! At the end of a fruitful collaboration, we would love to toast the great results with you.
We like to share about the beautiful projects of our partners. As a case on our website, attention on our social channels or a press release to the trade press. Extra attention for your meaningful work.
We would like to hear what our work has done for your target group and your organization. It's great for us to be able to share in the joy surrounding growth figures.