How do you make a children's website both safe and popular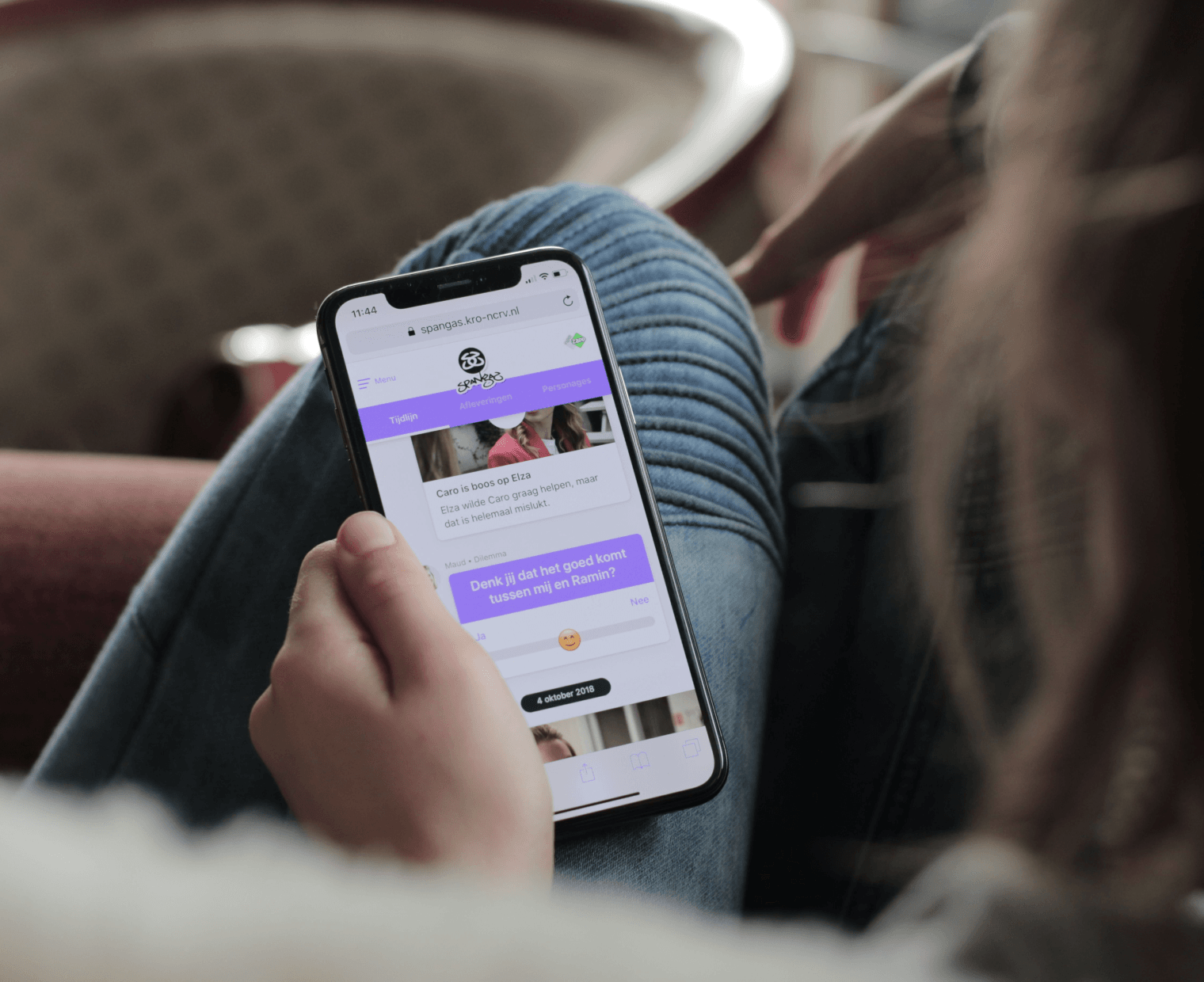 As the maker of a popular drama series for teenagers, you want a good, attractive website. But at the same time, you have to deal with the GDPR privacy law (General Data Protection Regulation) that has been in force since May 2018. Especially when it comes to children, this is an important law to take into account.
If you are building a website for young people, this probably sounds familiar to you. You're struggling with the question of how you can keep children on your website in this day and age. There is a lot to be found on the internet and, children can easily switch between social media channels. So it is quite a challenge to keep their attention.
Preferably you want a sleek website that works super smoothly and that children like to visit. Your website must be interesting for the target group and also take the GDPR into account. Because digital security is very important for you. You don't want kids to get lost on YouTube with footage that won't make them sleep for weeks.
How do you fix this?
The KRO-NCRV also struggled with this question. To celebrate the 2000th episode of the popular youth series SpangaS, they asked GRRR to create a website that matches the viewers' experience. They had three important questions:
How do you ensure that the SpangaS website remains popular with children between 9 – 12.
How do we ensure that viewers are presented with interesting and valuable content that exactly matches the moment they are in.
How do we make a safe website for young children?
Dilemma
SpangaS is close to the perception of children, also online. So it makes sense to bet on Instagram and YouTube. But with the new privacy rules, children under thirteen are officially not allowed on social media. Moreover, you will soon come across videos on Youtube that are unsuitable for children. As a public broadcaster with a program for children, this is a tricky dilemma. You can't ignore it, but you'd rather keep the fans on your site.
The new SpangaS website is now the place where children can follow and find everything.
They sympathize with Otis' struggles about his sexual orientation.
They don't have to go to Instagram to see how Filiz struggles with how strict you have to be as a Muslim, but they can find that in a clear stream there.
And they can follow how Jip wants to know about his adoption.
And much more.
Compassion and interaction
On the timeline, characters from the series, along with their fans, look ahead to what's to come. – Do you also see that Jip is totally in love with Maud? Are they involved in the story – Would you like to work for the school newspaper?
And can they take quizzes and tests – How do you deal with anger?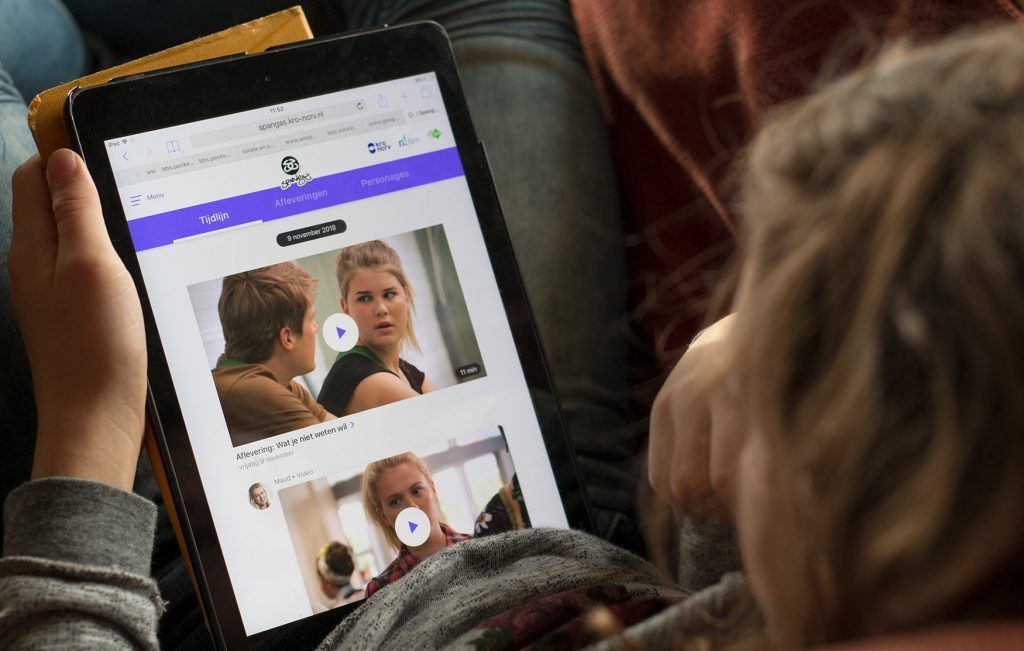 How to keep your visitor numbers high
To ensure that many children keep coming to the SpangaS site, we ensure that children get the content that fits that time of the day.
For example, it makes little sense to post a post early in the morning around 7.30 am that takes 6 or 7 minutes to watch.
We, therefore, approached the design of the SpangaS website differently. Based on interviews, psychological insights, and hard data, we made a travel map: What does the week for this target group look like? What are they doing on Sunday morning or Thursday evening at 7:30? This helps us tailor every piece of content to the user.
Now, during school breaks, some theses will show up where the children can discuss. And on Wednesday afternoons, when they have a free afternoon, there is room for a SpangaS special about Otis' dance class with Mia.
Interesting for you?
A first step that you can take with your team is to answer this question: What does your target group's week look like? What are they doing on Sunday morning? Monday afternoon a quarter to 3? Thursday evening half past 11?