4 brand benefits if you help customers being more sustainable or social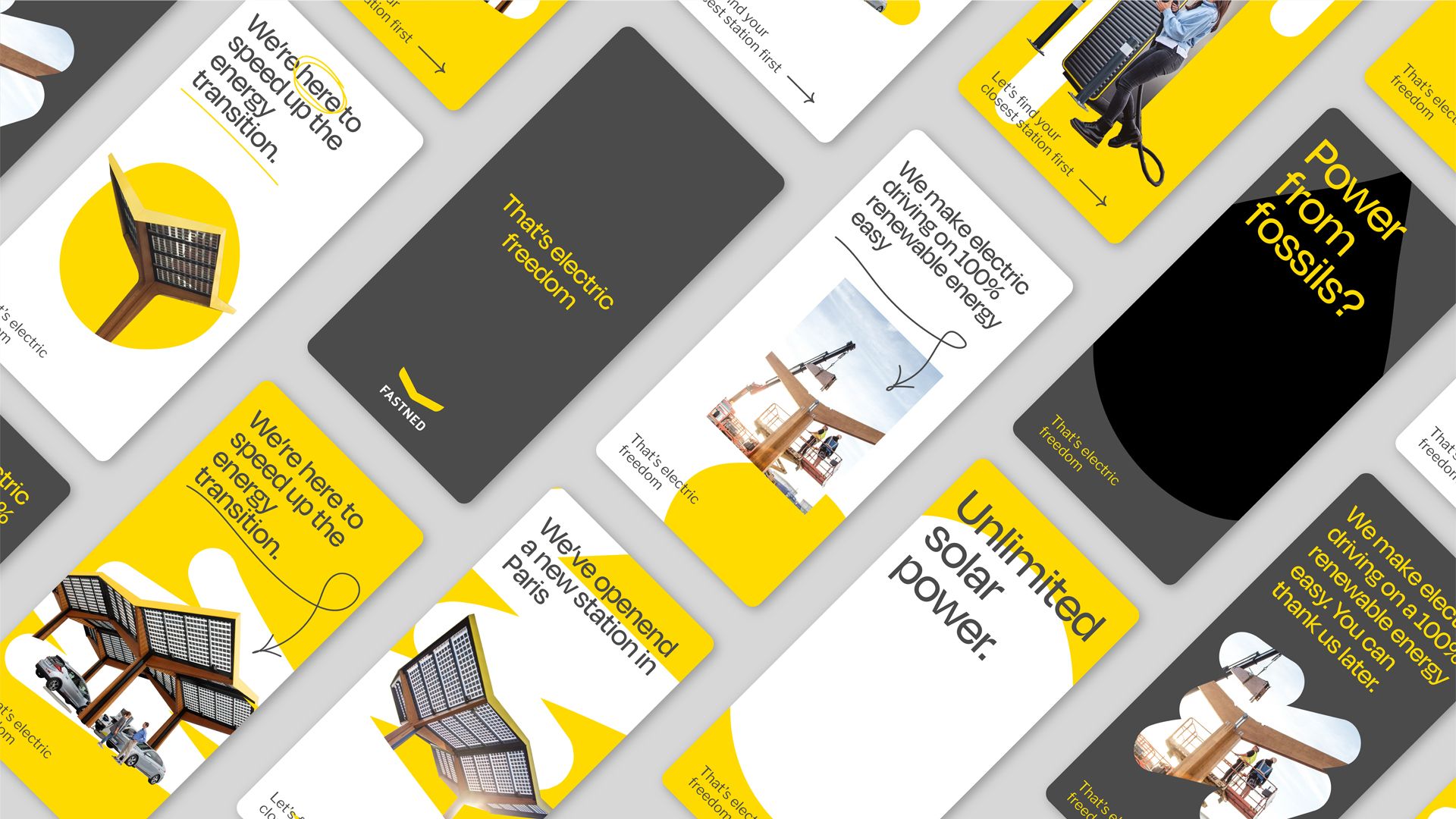 We are in the middle of the decade of change. There is no denying that a major shift is taking place and the climate crisis is at the forefront of it. Organizations and people need to drastically rethink the way they work, not only to become more 'sustainable', but also to promote products and services with purpose and impact.
Your organization probably responds to this with a product or service, and helps other companies to maintain their "license to operate". There may even be new regulations (in the making) that your customers will have to comply with. You deal with meaningful matters! But you are also entering new territory, with the associated risks. How do you use your marketing budget smartly in this blue ocean? We see a few major advantages for your marketing, also in the field of employer branding, and are happy to point them out to you.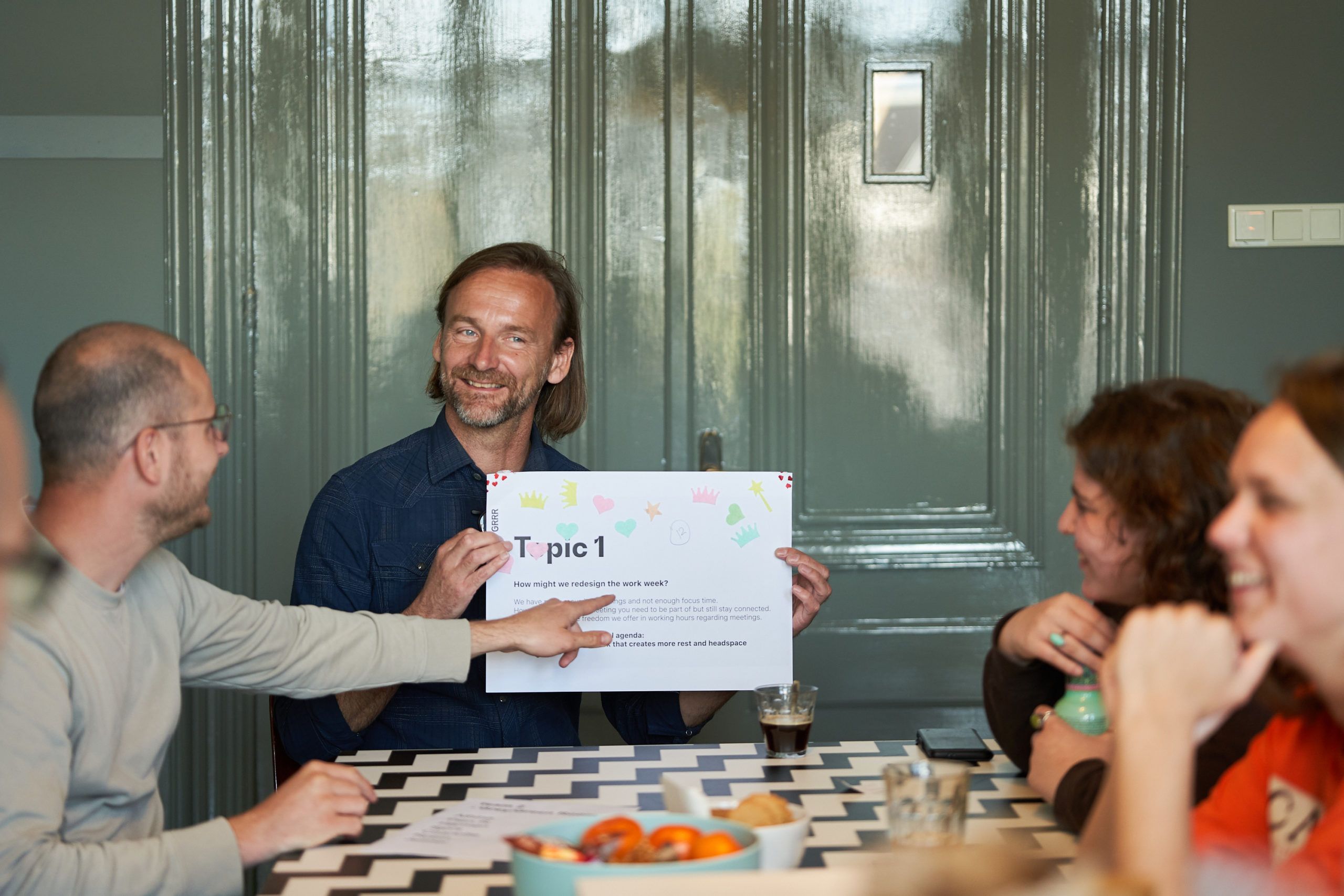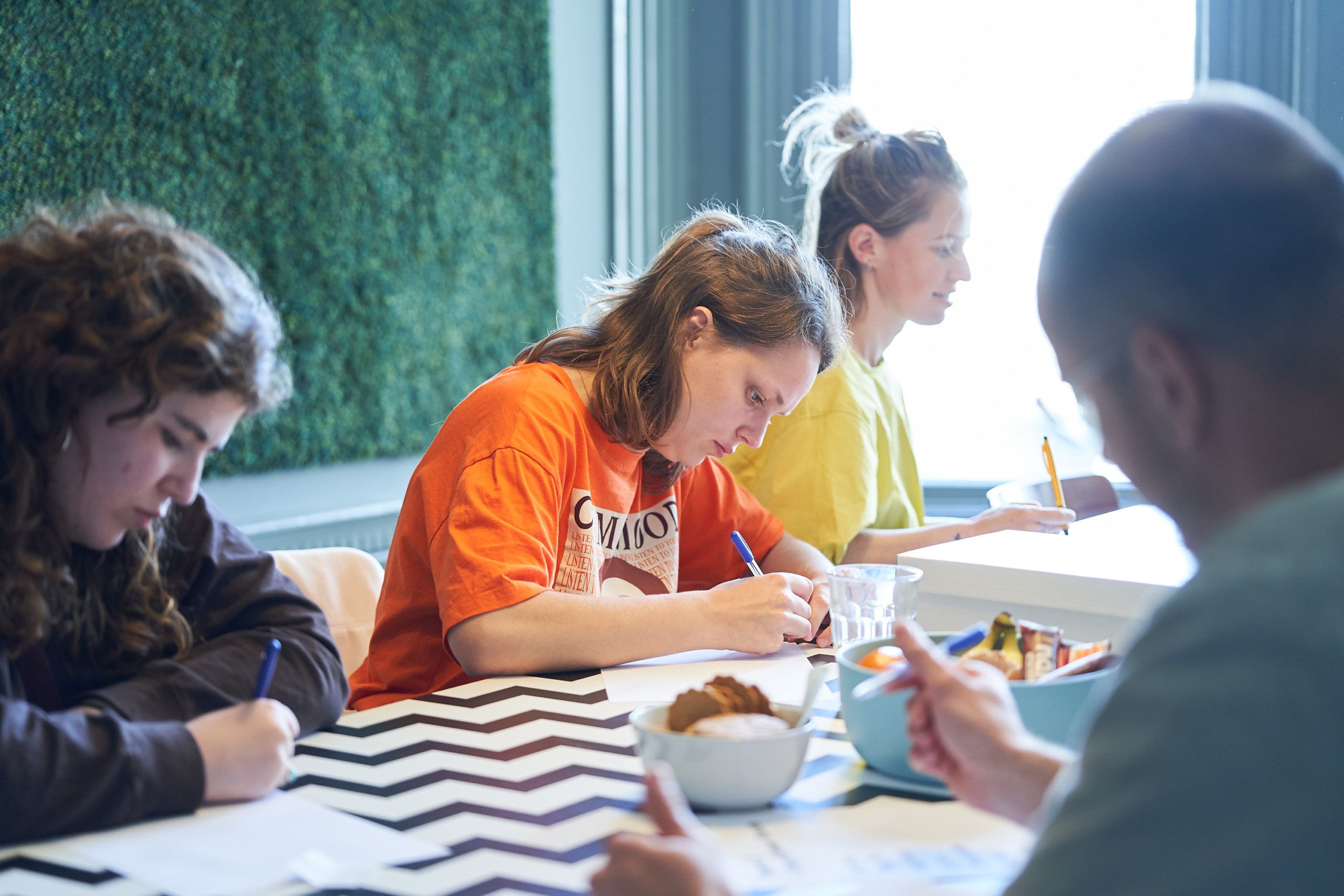 Advantage 1: Momentum helps you to go full steam ahead
Yes, your customers also know that something has to change. And that is even more clear when new legislation such as the Corporate Sustainability Reporting Directive (CSRD) that requires all major European organizations to report on their ESG standards: the climate and social impact of their business activities. And you probably have customers who are looking at their CO2 reduction also in scope 3, so they are not only looking at how they can reduce their own emissions, but also looking at reductions in the supply chain. Such as our partner Soil Heroes, who ensures that they link purpose-driven companies to farmers who produce raw materials in a climate-improving way.
The deadline to meet legislation helps your marketing machine to go full steam ahead. Whether your customer likes it or not, things have to change. But it may not always be clear to the customer how to do this. And you can help them with that. Your customer therefore has an active wish. And one to which he/she/them quickly seeks an answer. Urgency is one of the most powerful aspects of human psychology. Urgency ensures that we start thinking consciously and act quickly. But then it is important that you respond exactly to what the customer is concerned with.
Advantage 2: You know who your customers are
If you offer a solution to a change issue with your service or product, then you probably know quite specifically who your target group is.
That's a big advantage. Yet we see this tendency at many B2B companies to mainly focus on 'classic' marketing for advertising, and therefore mainly on sending your message. In marketing jargon we call this outbound marketing. In that case you might get a lot of leads, but not necessarily many customers. And you waste your budget on people who have no interest in your product at all.
But if you actually know exactly who the target group is, it is not necessary at all to use your marketing budget to reach as many people as possible. You can directly target that specific group that is interested. Take advantage by getting to know your target group really well. Invest part of your budget into research, so that you know exactly which wishes, struggles and questions your customers have.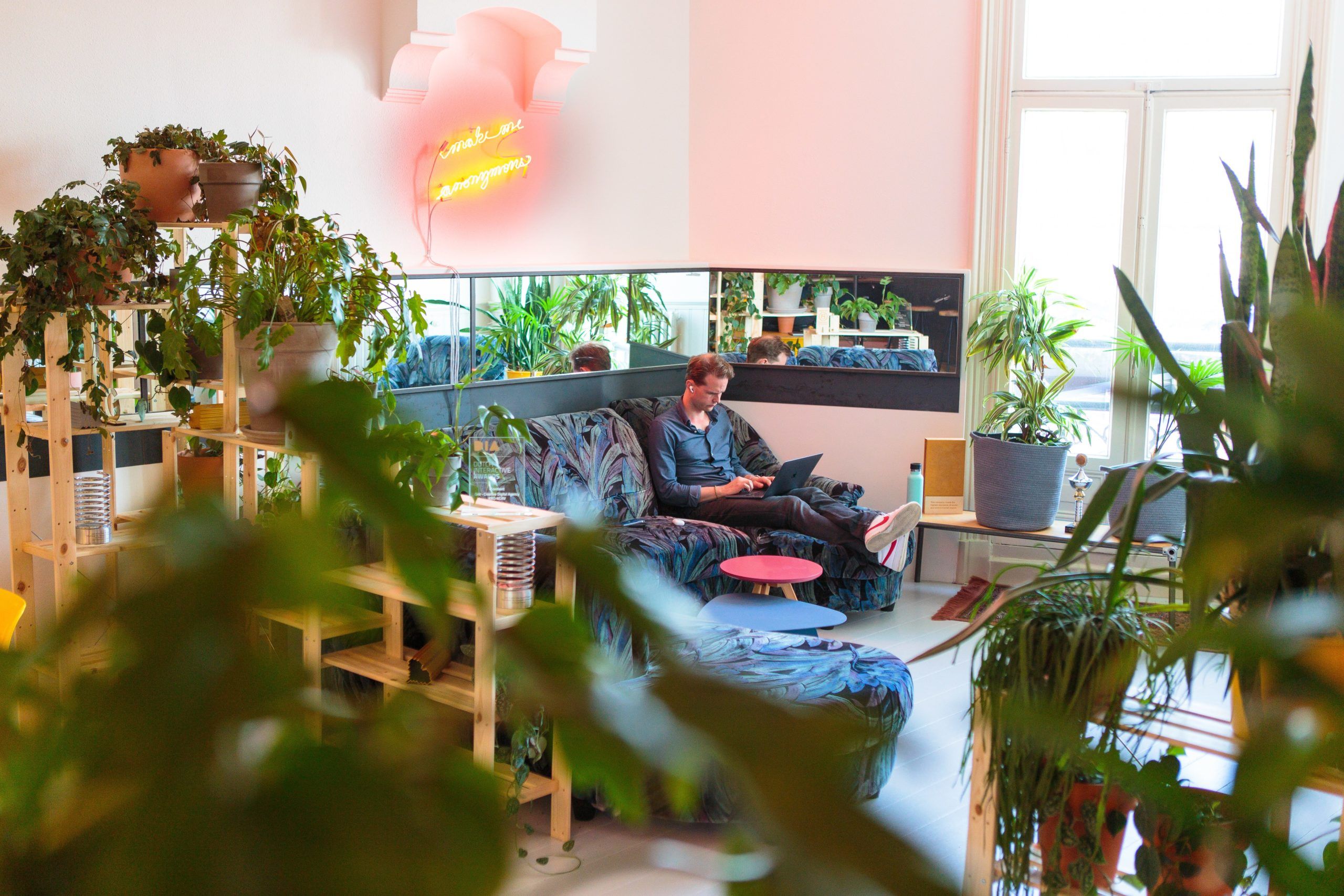 Accurately answering your customers' questions with SEO and SEA
If you know the needs, you also know what they are looking for when they search for a solution in Google. And you offer that solution and can explain how. You can therefore align your content strategy exactly to your target group's questions. And back that up with good SEO. You could increase that with SEA (ads via the search engines) and PR. This way you attract interested customers like a magnet. Inbound marketing in jargon.
It goes without saying that you have to provide exactly the answers your customer is looking for on your website. To-the-point copy is essential for this. In order to convert the interest of your customer into sales, it is essential as a brand to also make a good impression that will make you remember. So that's what branding is for.
Inbound marketing = attract & bring in interested customers through relevant content / pull strategy
outbound marketing = directs marketing towards everyone whether they are interested or not / push strategy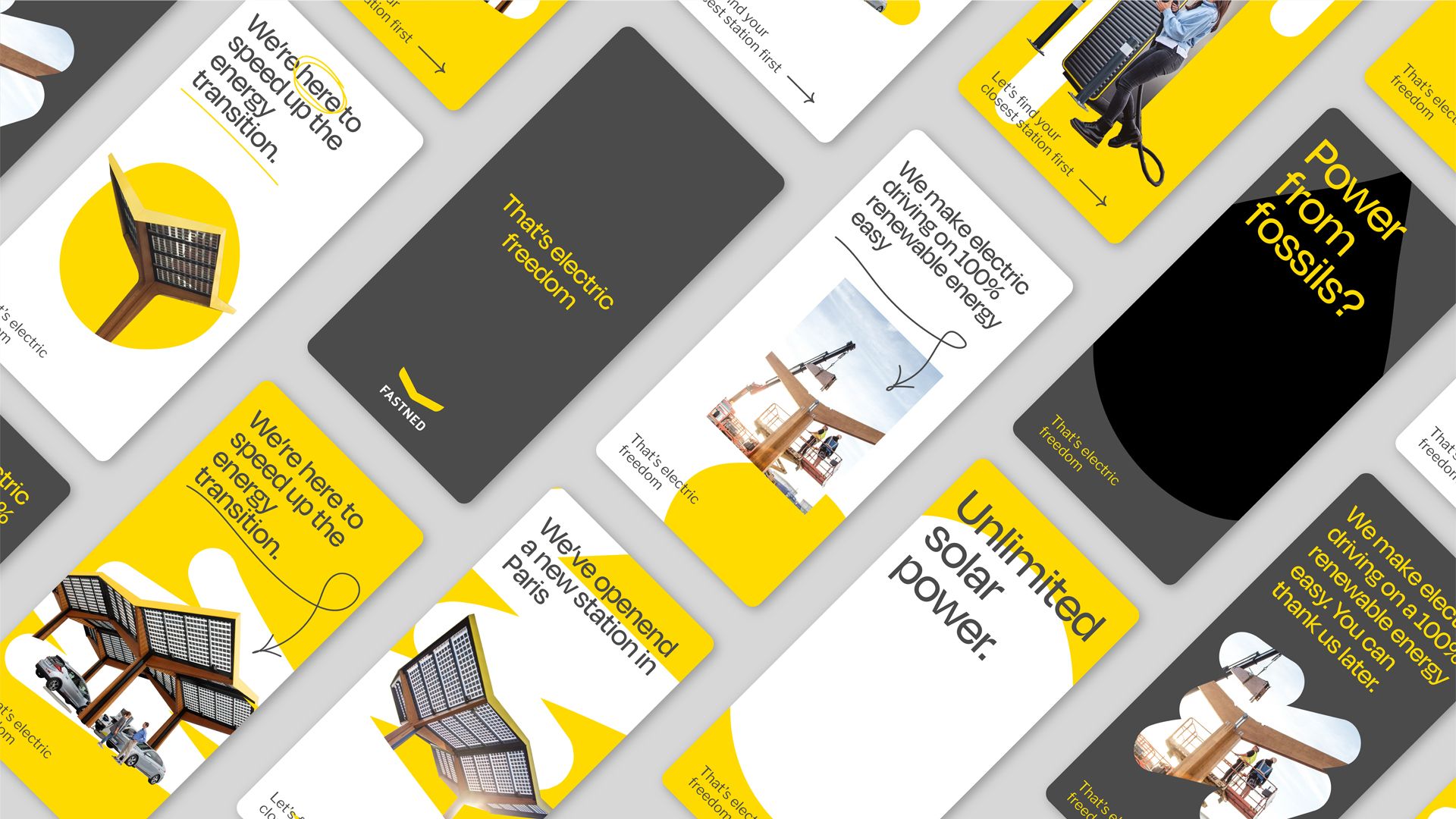 Benefit 3: Fast-movers can position themselves as a leading B2B brand
Yes, you attract customers by clearly offering them the information they are looking for. But don't underestimate the importance of a good first impression. We often see brands wanting to inform so well that they become very practical and technical in what they say about their product. You probably know it: if it is your own child, you would prefer to tell everything about it. While some details are not necessarily relevant when people first get acquainted with your product or service. In addition, your customers often view your website or app a lot less rationally than you might think.
Scientific studies show time and again that emotional considerations are more important when purchasing a B2B product or service than you might suspect. When people have to make a decision, we mainly choose something that makes us feel good.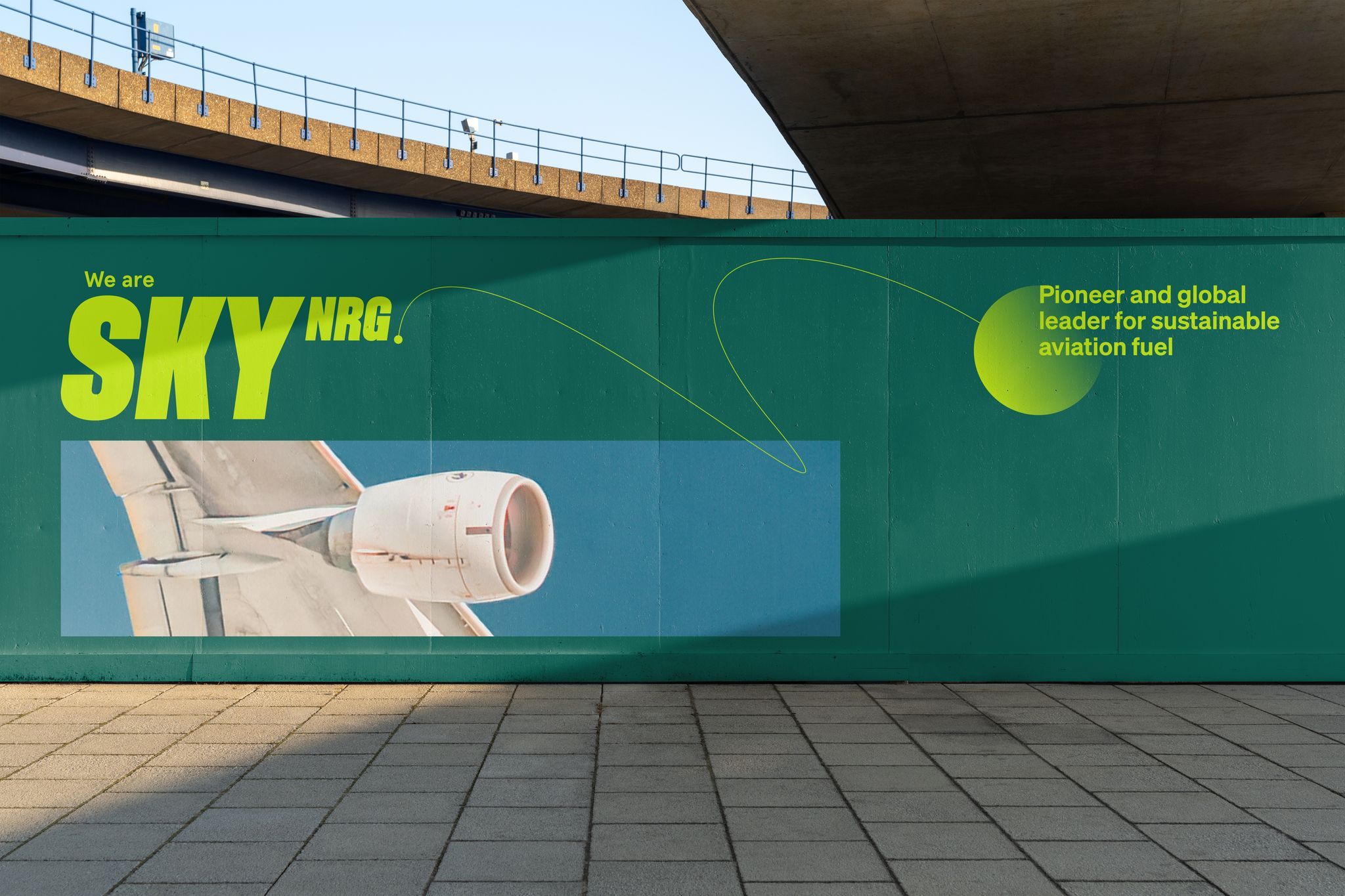 At GRRR, we know how to cultivate that good feeling with strategic branding. (link to b2b marketing article). A brand identity that starts from your mission and is based on the values ​​of your company. As a result, it communicates with your customers on an emotional – and often unconscious – level. This can be quite bold, so that you really stand out and remain in the mind of your customer-to-be. Then they will remember your brand the moment they are ready to buy.
SkyNRG is such an example of a company that is pioneering in a market that is still under development. The organization brings together supply and demand for sustainable kerosene and thus contributes to a solution for more sustainable flying. A cool and pioneering company like this needs a visual identity that stands out, but which is also businesslike enough to be taken seriously. We developed an identity for SkyNRG with a pronounced font, bright colors and playful lines. But also a style that gives space to the important message.
Bonus advantage: outspoken fast-movers do find staff
Social pressure or changing legislation requires companies to operate in a more social or sustainable manner. This makes sectors more attractive for a young generation of employees who want to contribute to the world. The vast majority of millennials and Gen Z-ers want to make a positive contribution to the world with their jobs.
And if you position your company with your strong mission statement and with an innovative solution, you become a lot more attractive to staff. We see that our partners who have an innovative solution can find motivated employees, even in sectors where this is very difficult. For example, In Ovo makes a difference in the poultry industry by ensuring that young roosters no longer need to be gassed. Just look at what this employee says about this: "I love the complexity of our work. If you have a choice as a technician, to work for a bank with algorithms or to work on the foundations of society, my choice is easily made. It gives a lot of fulfillment."
Let us know what you think
We hope we showed you that there are also many benefits of pioneering in the blue ocean. If, after reading this article, you still have questions about how to strategically position yourself as a B2B brand, please feel free to contact us.